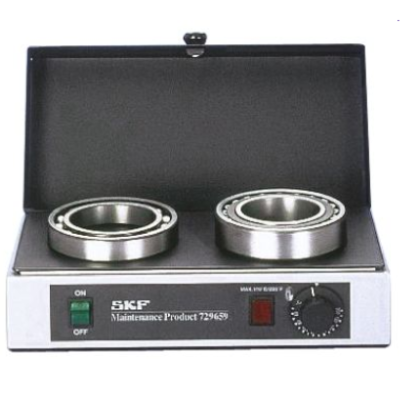 729659C SKF Electric Hotplate Bearing Heater
Description
729659 C SKF Electric hot plate - Thermostat controlled bearing heating - 230v Version

The SKF Electric Hot Plate 729659 C, is a heating device especially designed for pre-heating small bearings prior to mounting.
The temperature of the plate can be adjusted at the turn of a knob to provide a temperature range of between 50 and 200 °C (120 and 390 °F).
Adjustable temperature range of 50 - 200 °C (120 - 390 °F). Protective cover to avoid contamination during heating.
Please click here for instructions manual
It's a fact.
To reduce the risk of incorrect mounting, SKF Induction Heaters utilise advanced power electronics with application specific designs for high performance.